Alpin Audi FIS World Cup - recap so far
Hi guys ! Sorry for not posting to much lately, I´ll promise to try to do better in the future. The season has been amazing so far, eight podiums, five of them victories. At the moment I´m in Schladming preparing for tomorrow´s Night race. Had a good training in Reiteralm this morning even though the weather wasn´t the best, but the conditions on the hill was great. Here are a little recap of the season so far, pictures and thoughts, hope you enjoy it as much as I did.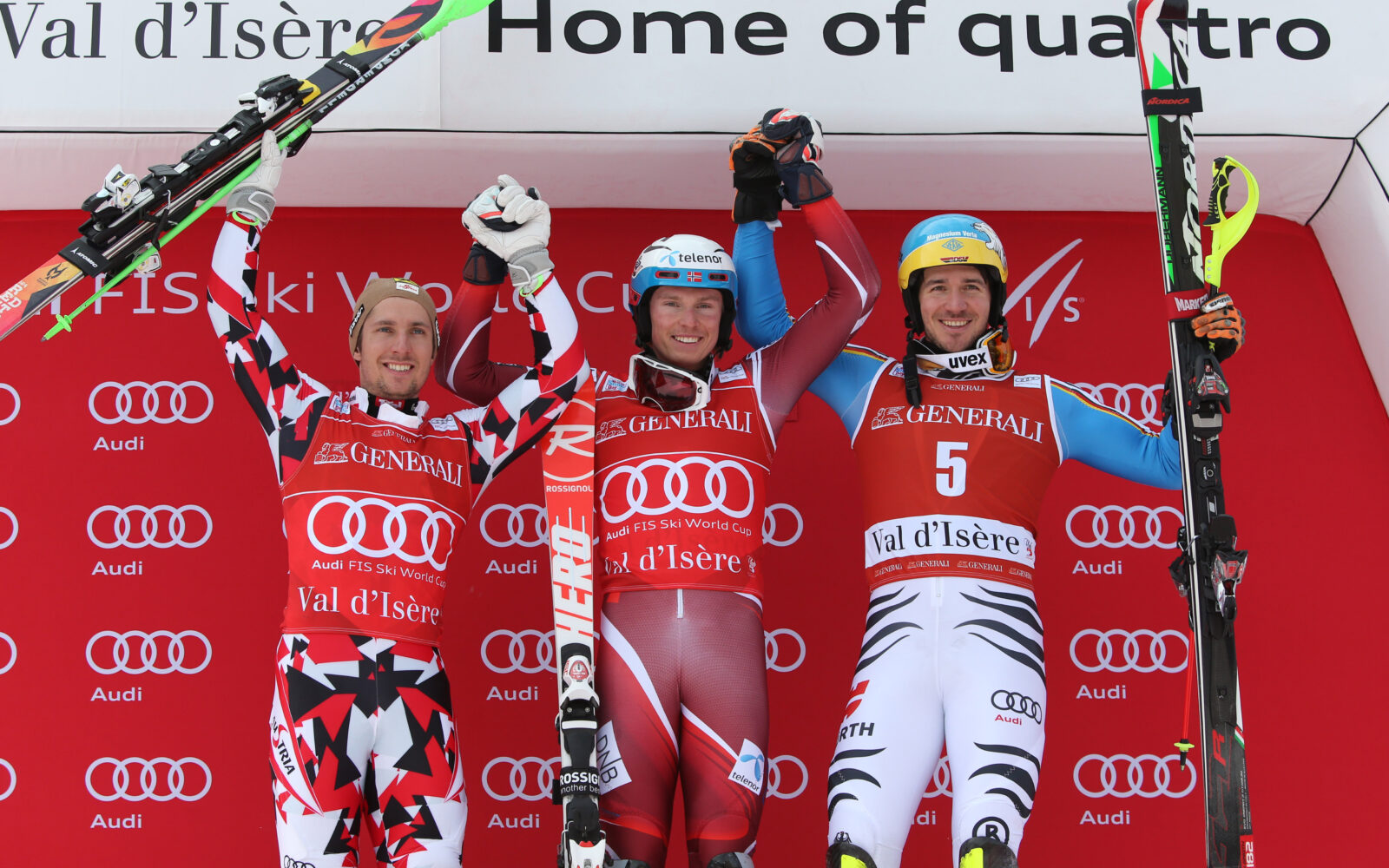 Photo: Gepa pictures
First victory of the season in Val d´Isere, what a race.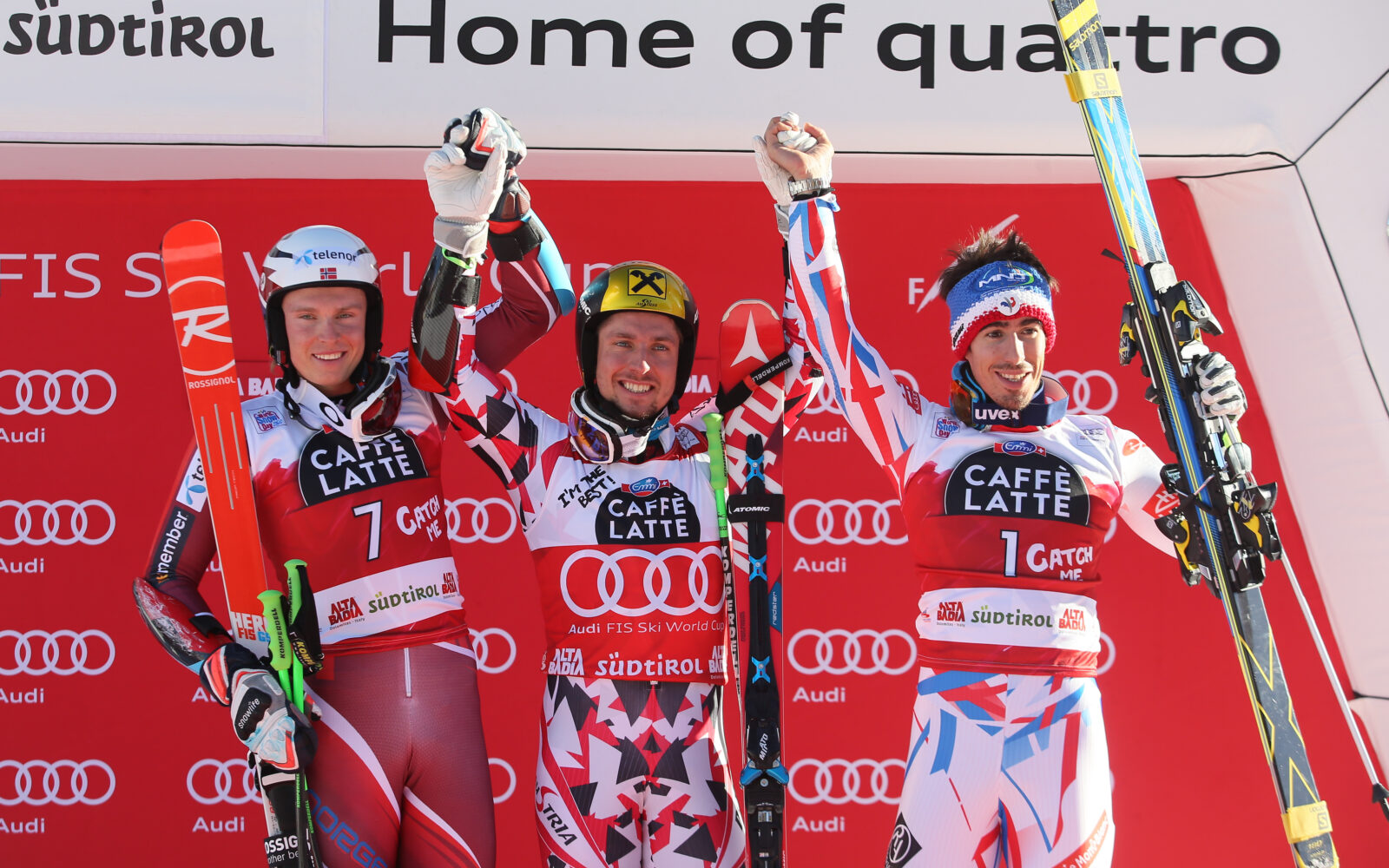 Photo: Gepa pictures
Grand Risa in Alta Badia is one of the most spectacular GS hill on the tour, first Norwegian ever to catch a podium here, so happy with second place.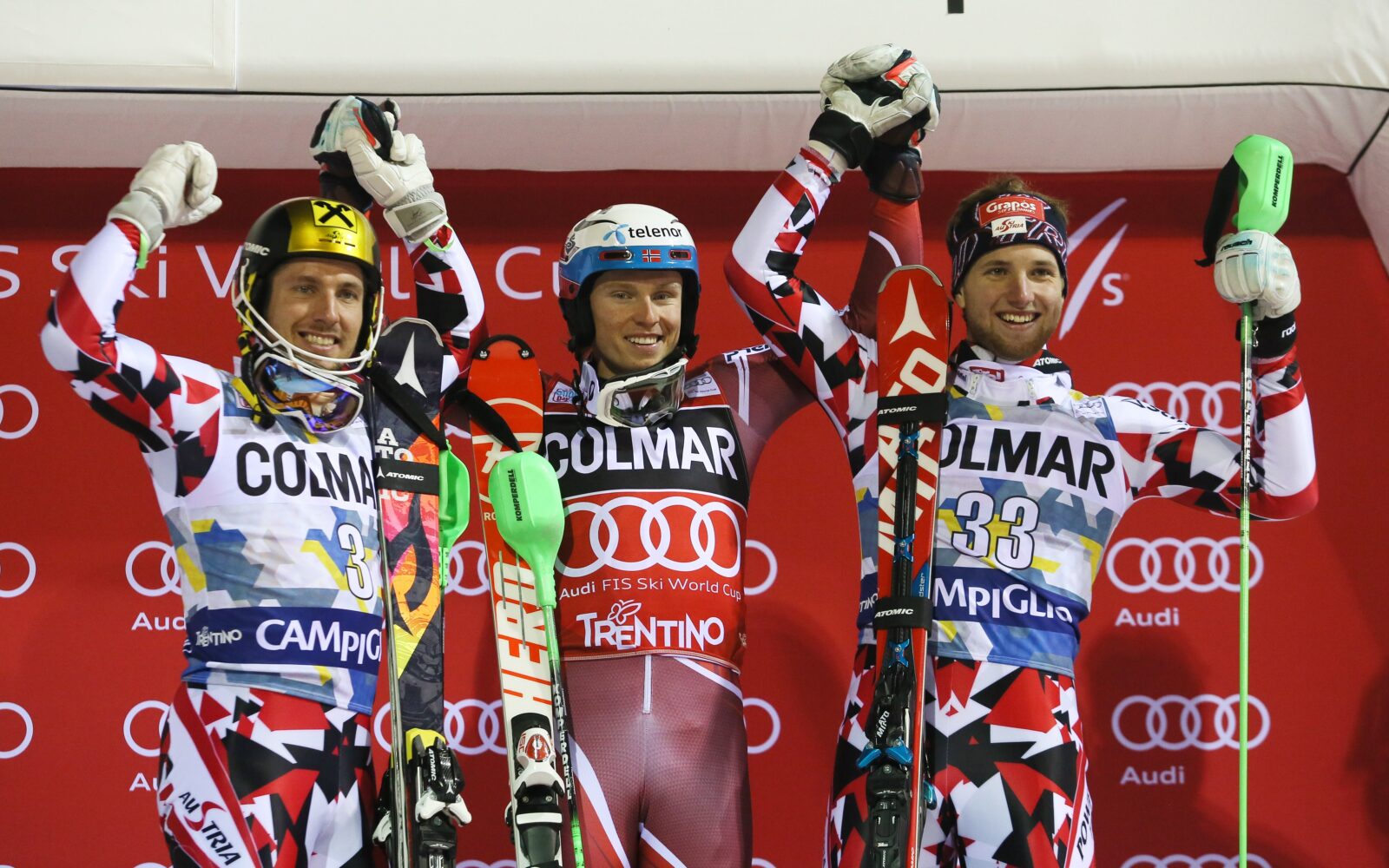 Photo: Gepa pictures
Madonna di Campiglio is a classic hill, so many legends of alpine skiing has won here, like Stenmark, Tomba, Jagge, Rocca and many more, it feels really great to win here.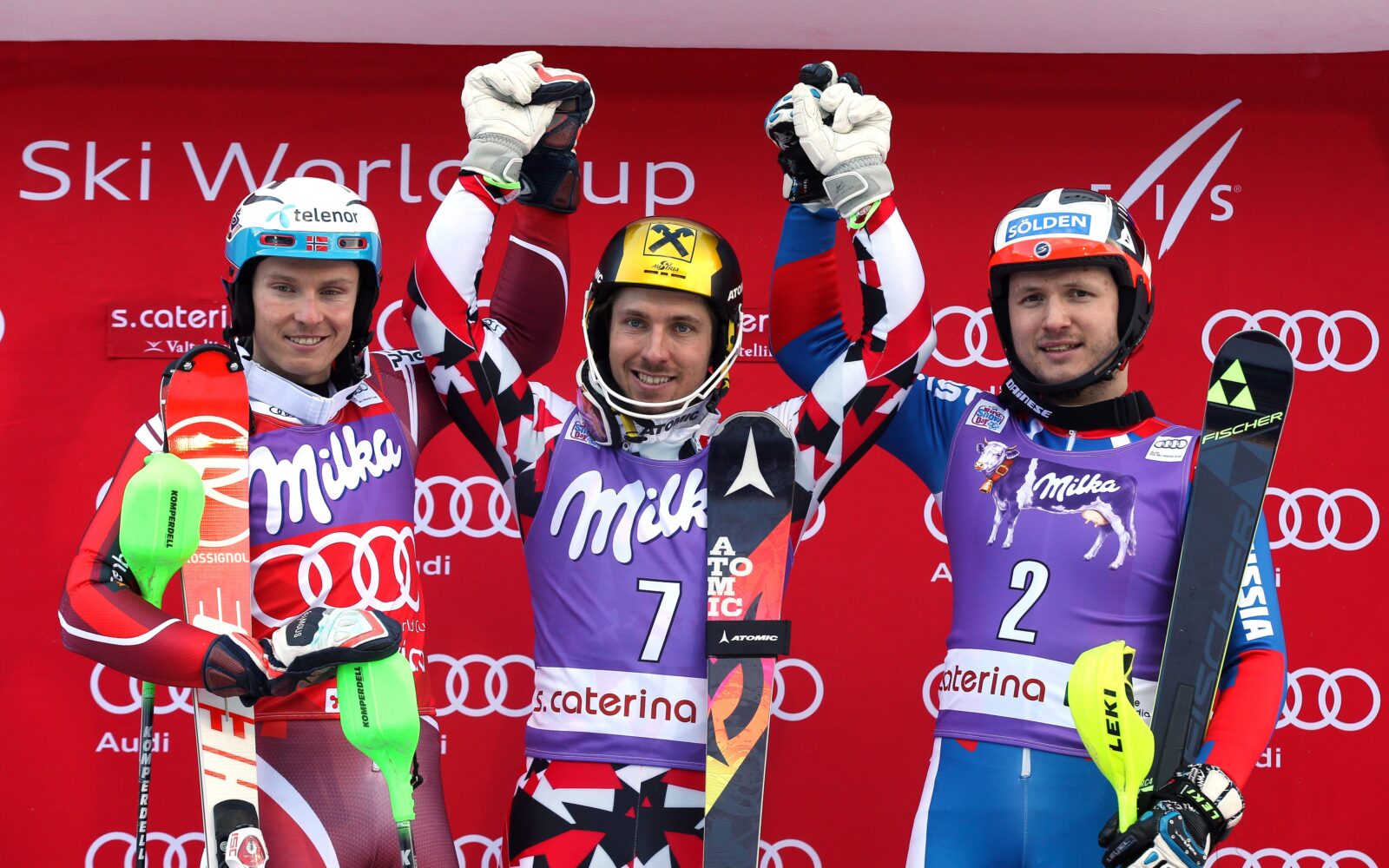 Photo: Gepa pictures
Had a really good start to the new season in Santa Caterina, new hill and new experience.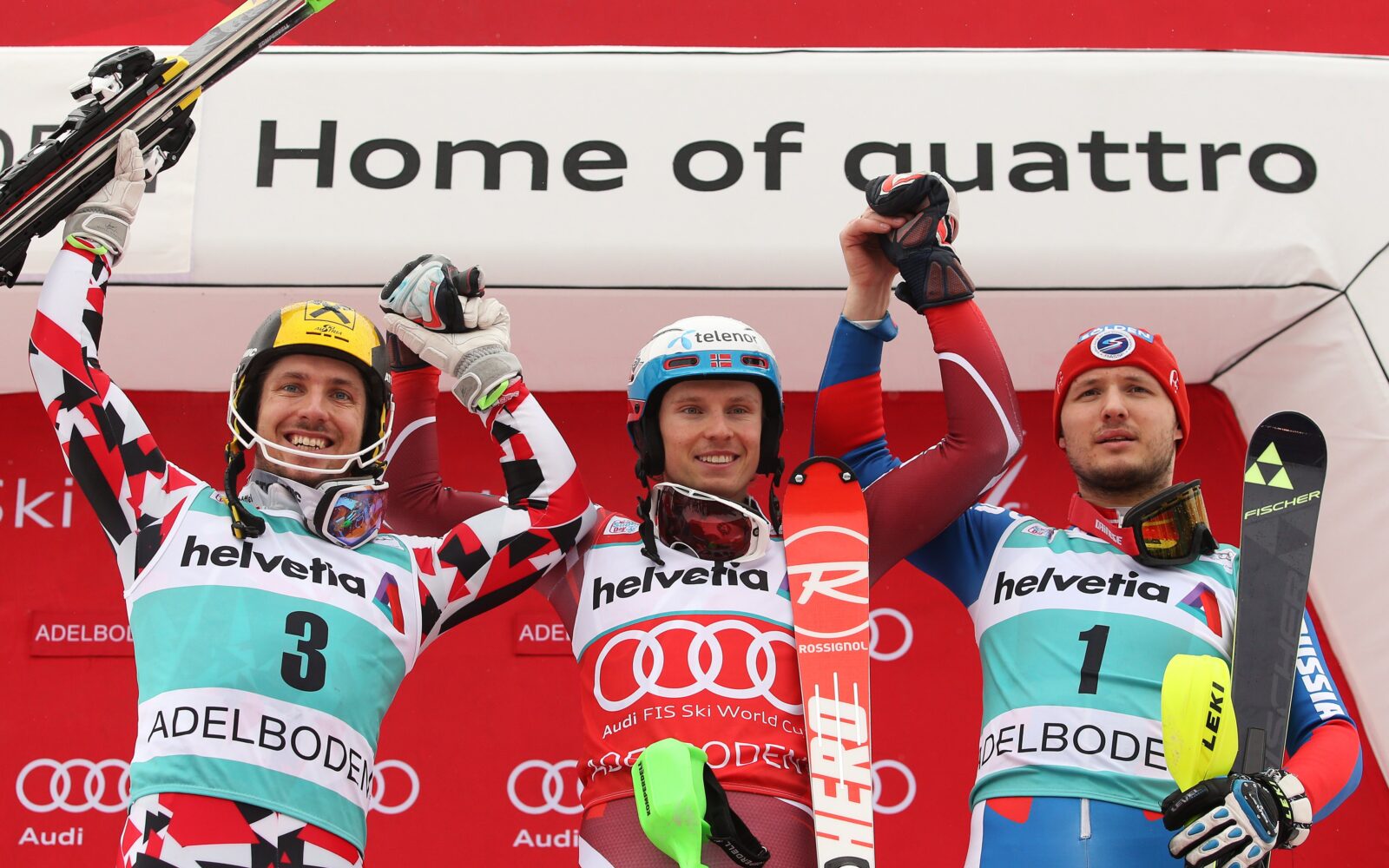 Photo: Gepa pictures
I really like this hill in Adelboden, its so challenging, this year it was even more challenging because of warm weather and rain, the organizers did an incredible job.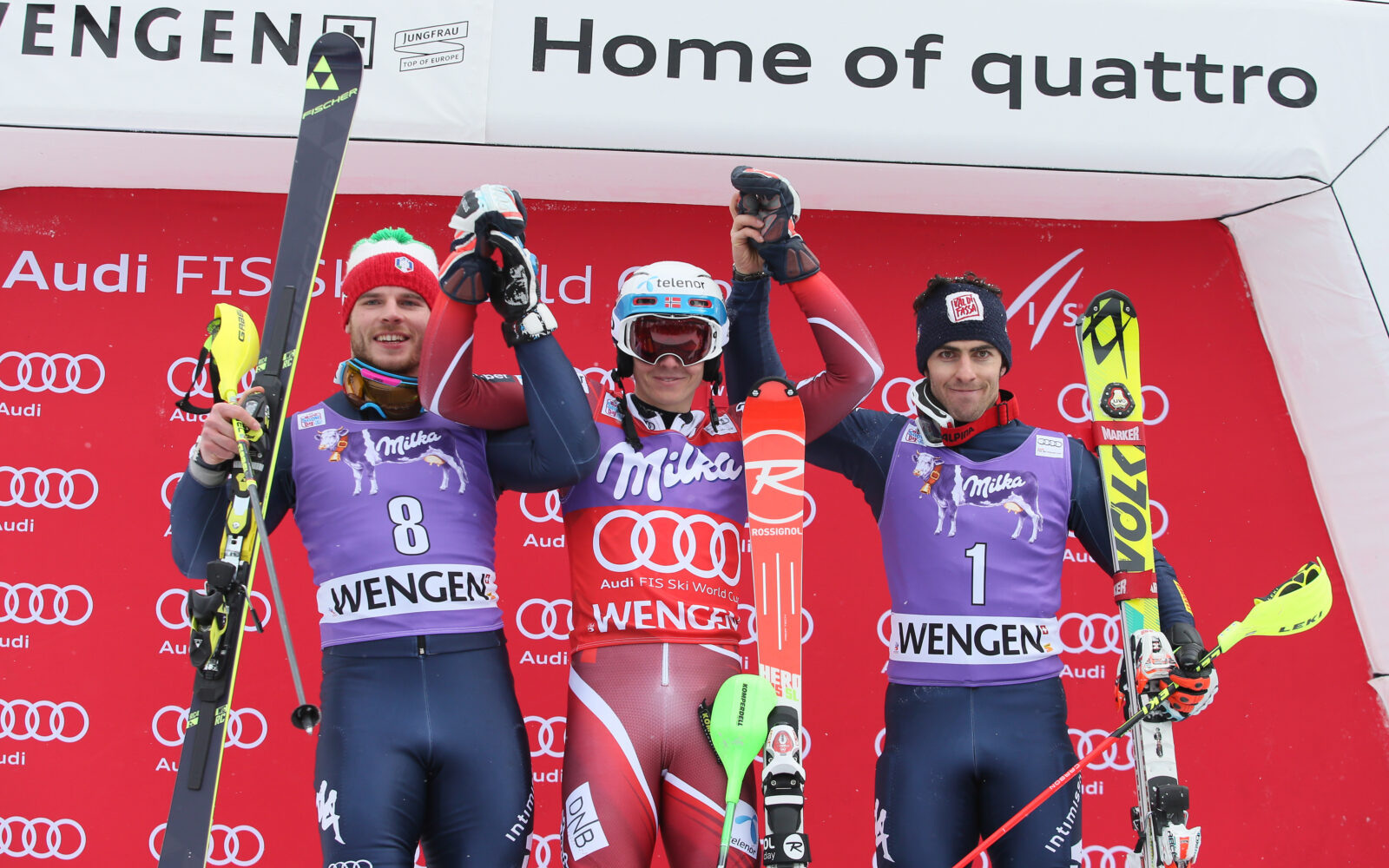 Photo: Gepa pictures
Unfortunately the SL in Wengen couldn't be held in the classic hill due to lack of snow, anyway its better to have a race on a new hill rather than cancelation. I was a little unsure how I would perform on a flat hill like the lower part of the DH in Wengen, but eventually it turned out to be just perfect.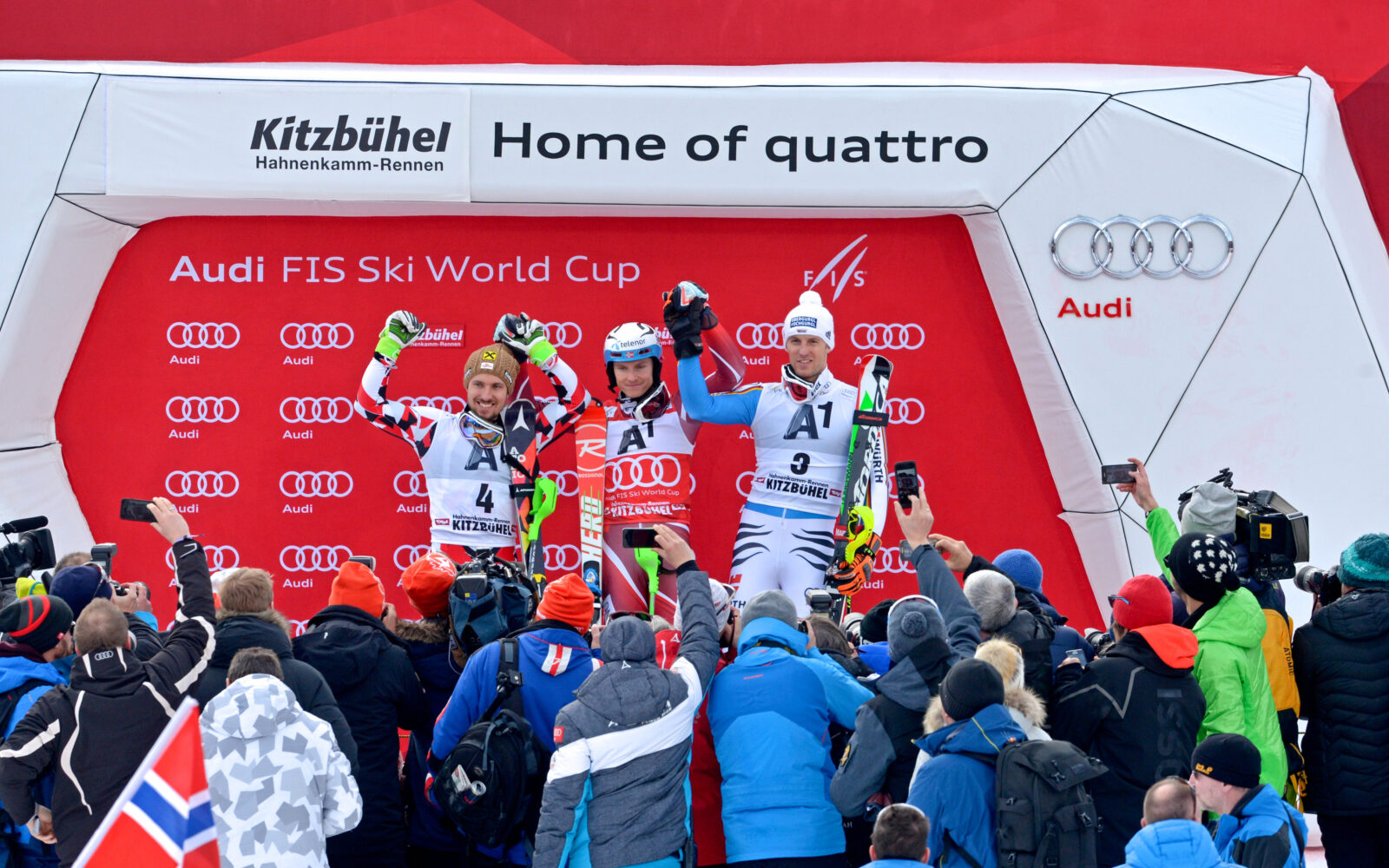 Photo: Gepa pictures
Yesssss, now I got a golden Gams, Kitzbühel is Kitzbühel, great place, great atmosphere. Thank you.