2nd half of the season summary - Olympics + finals!
Hello everyone! The season is now over, and what a season it has been! I haven't updated you guys here since before I left for the Olympics, so we got a lot to cover!
Firstly, the Olympics. The Olympics is a special happening and everything around the event is extraordinary in so many ways, so I want to share my thoughts and experiences with you! With very strict Covid-19 regulations leading up to the Olympics, it's safe to say that everyone involved was very on edge before leaving. My team and I have had a very strict regime ever since Covid-19 was discovered, but we tried to be extra careful in the weeks leading up to the Olympics. This was exhausting, but nothing we are not used to. Another thing that is quite unusual with the Olympics is the length of the "race week". Usually ahead of a race weekend we train somewhere in central Europe before heading to the race venue, normally just a day ahead of the race. This year in Beijing the total stay was almost 11 days, so it's quite a big difference. With all the restrictions this year, it's quite demanding to just stay in the hotel room between training sessions, media and meals.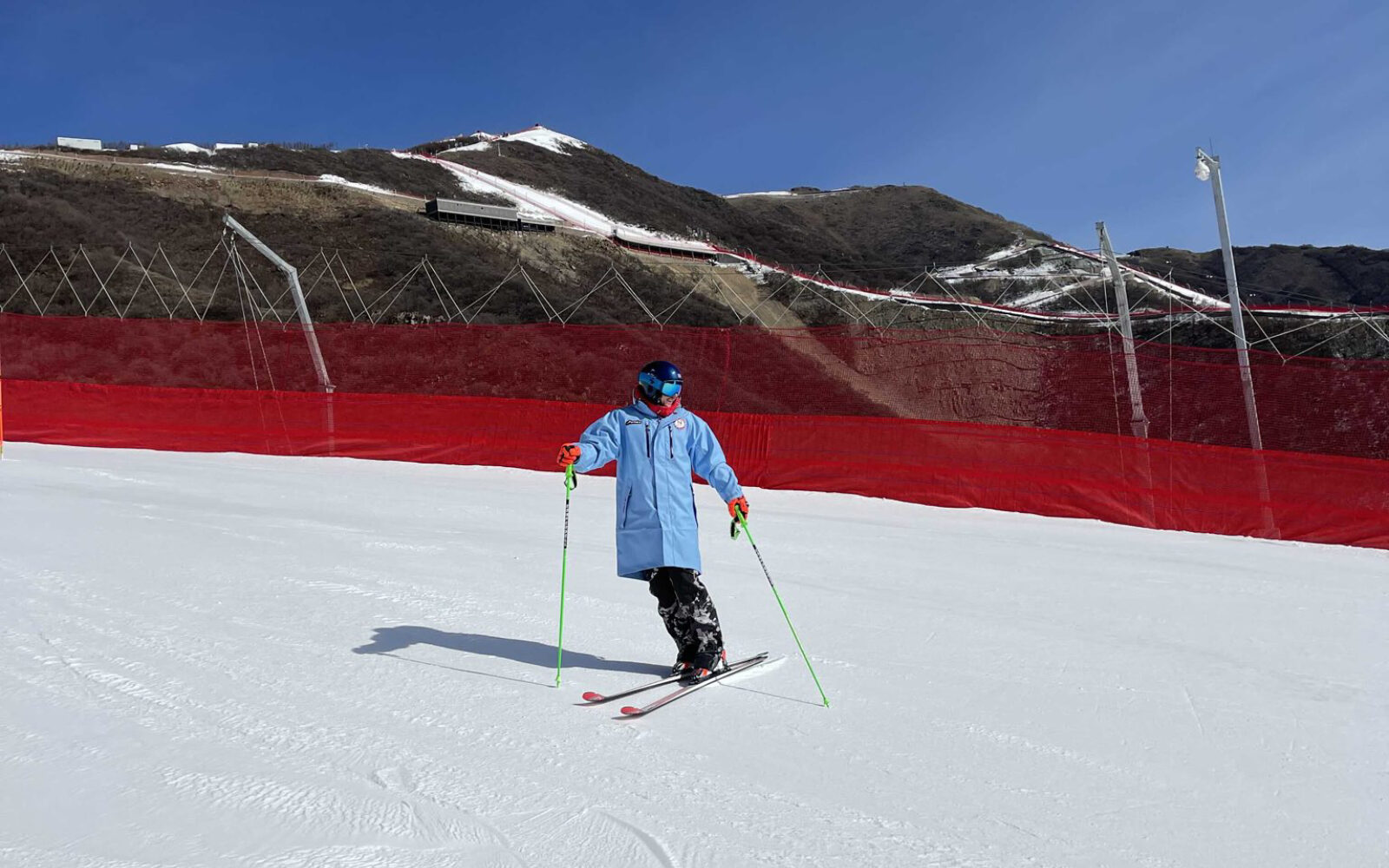 Photo: Private
Moving on to the races; it was an Olympics of what could have been for me. I have always had the opinion that one race, or one championship will never define your career. That's why I have always been honest about that the total number of World Cup victories or World Cup globes are more important to me than Championship medals. However, it's also a strategy to try and ease off the pressure on myself. That's only human. The Olympics is only occur once every four years, and it's a childhood dream for most to succeed in these races. One of mine too. In the Giant Slalom I had a great chance. After the first run I was only a couple of hundreds behind, so the door was wide open. I started great in the second run, but unfortunately, I made a mistake on the flat part of the course. I managed to get back up on my skis, but the race was ruined. A disappointing 8th place. In the slalom, same story in the first run. Once again, in the 2nd run I started great, actually really great. Clement Nöel had set the pace with a really good second run, so I knew I had to give it everything. I skied really good until the final steep. No mistakes this time around, just bad skiing. Unfortunately, I didn't manage to keep the pace up, and I fell 79 hundredths of a second behind. 9 hundredths of a second behind a medal, a disappointing fourth place. To sum up the Olympics, the opportunities were there, but I didn't manage to grab them. That's life, that's sport, and we move on. And on a closing note, I must be honest that I really look forward to the next Olympics. In my fourth Olympics I will hopefully be able to experience a real Olympics, the way it should be. I can't wait, Milan-Cortina 2026!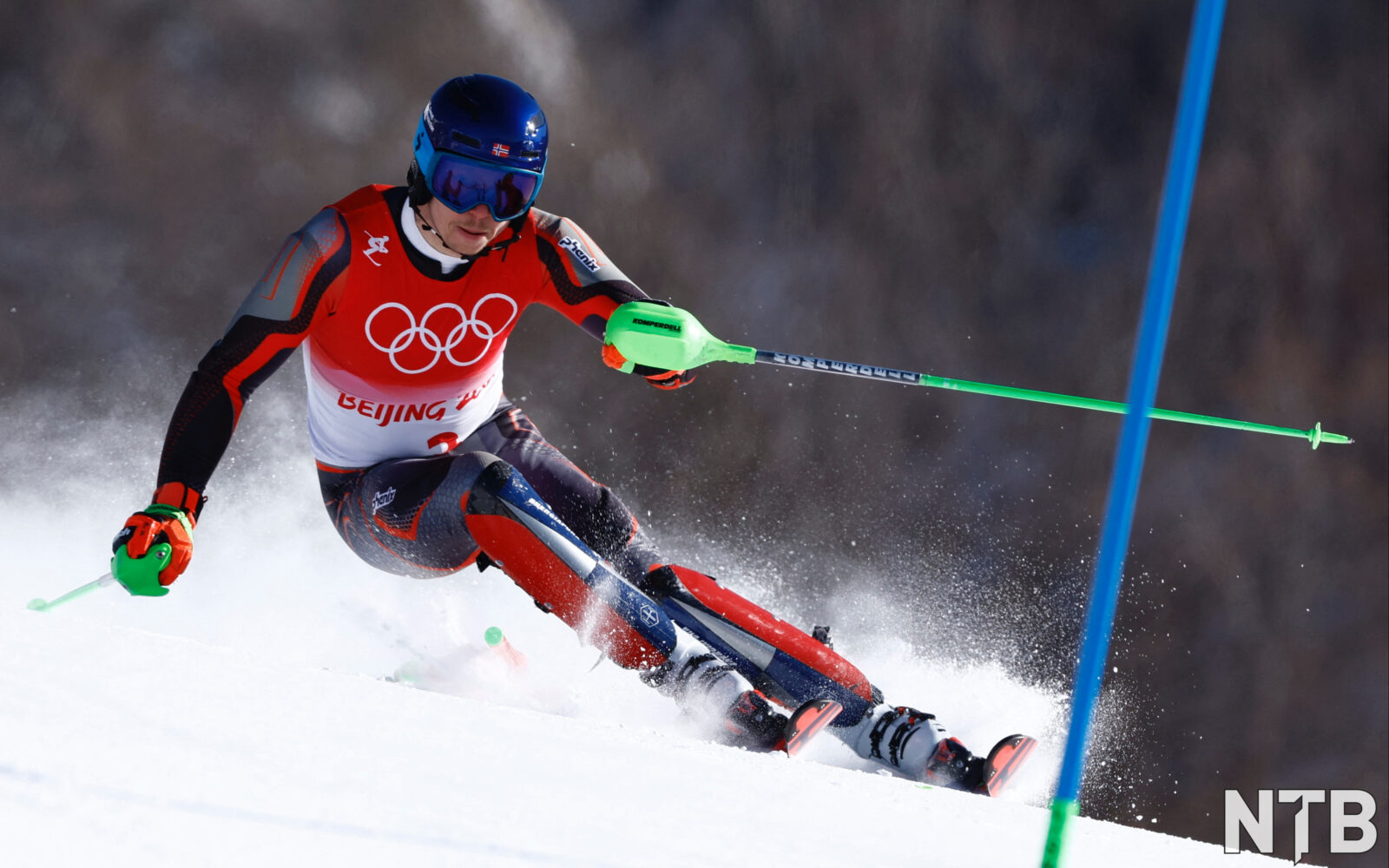 Photo: Reuters/Christian Hartmann/NTB
The post-Olympic season has been really great with four victories in seven races! I have throughout the seasons mentioned several times that we have been working hard to find the right setup and get back to competing for the top spots in every race, and now we finally managed to do that. Ahead of the double slalom weekend in Garmisch-Partenkirchen we had some awesome days of training in Hochzeiger. The local crew did an amazing job, the conditions were great and prepared me in the best possible way for the races. The training must have worked, as it resulted in a victory both days in Germany! I'm not a hundred percent sure, but I do believe this is the first time I have won both races over a weekend. In Garmisch we had four very different runs of slalom, with varying conditions and course sets. But all the hard work we had done proved that it's possible to compete for wins in all conditions when the body, mind and equipment are all working together. This double victory put me back in the red bib for the first time in a while, and ready to fight for the slalom overall cup. After Garmisch we decided to train some Giant Slalom, and some Super-G in Hinterreit. Even though I didn't have plans to race in any speed events, it's important to get some rounds on the long skis as well. Training some Downhill and Super-G is beneficial in so many ways, especially working on which line is the fastest, reading terrain and being able to manage high speeds. We also trained some slalom in Hinterreit ahead of the midweek race in Flachau. In Flachau I skied the first 90% of the first run really fast, but a major mistake on the last roll before the finish line put my "Cross-country-skiing-skills" to the test. A full stop and I barely managed to finish in the top 30 after the first run. However, I managed to ski the fastest second run, so I grabbed some vital points in the Slalom cup with a 16th place.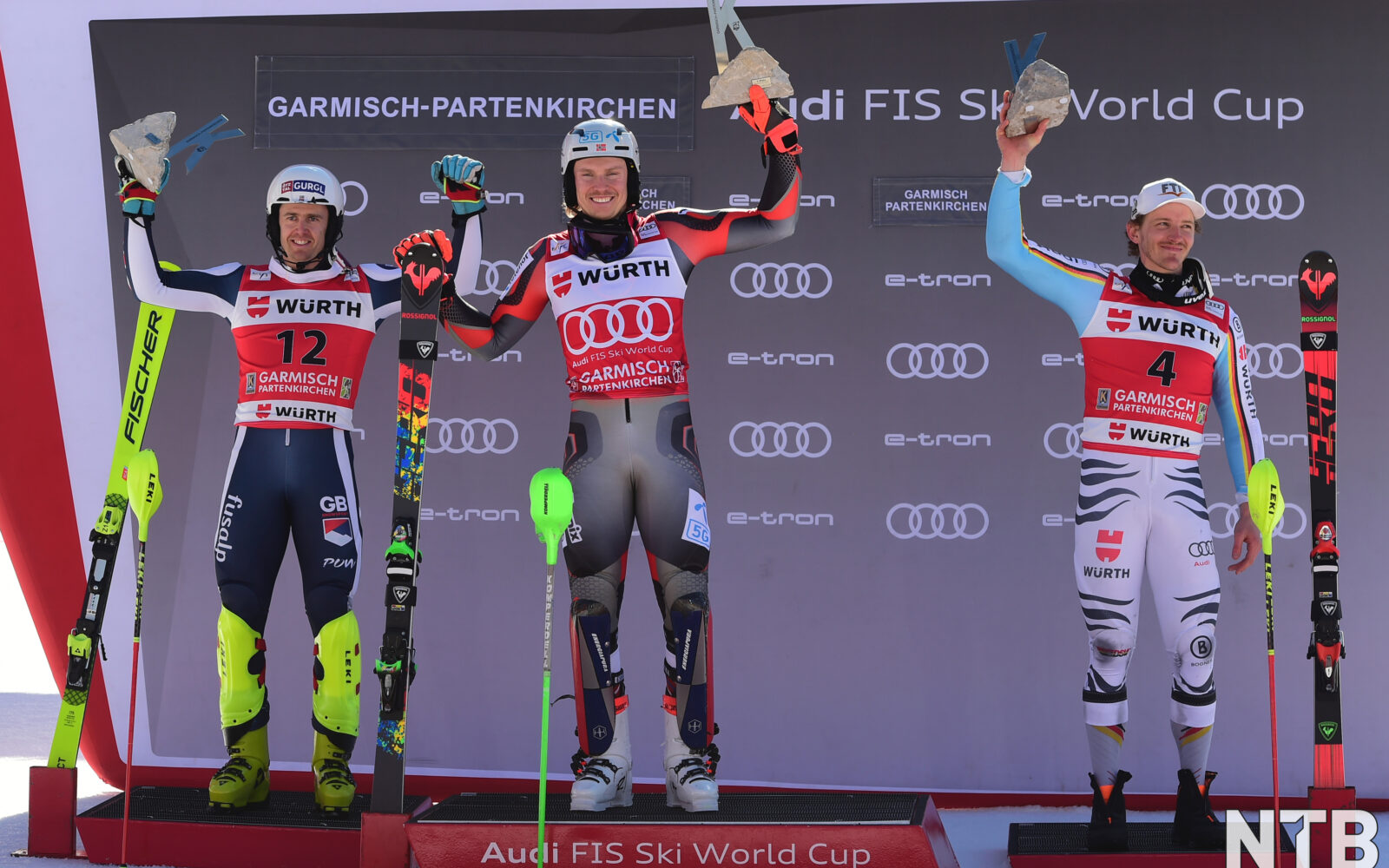 Photo: AP Photo/Marco Tacca/NTB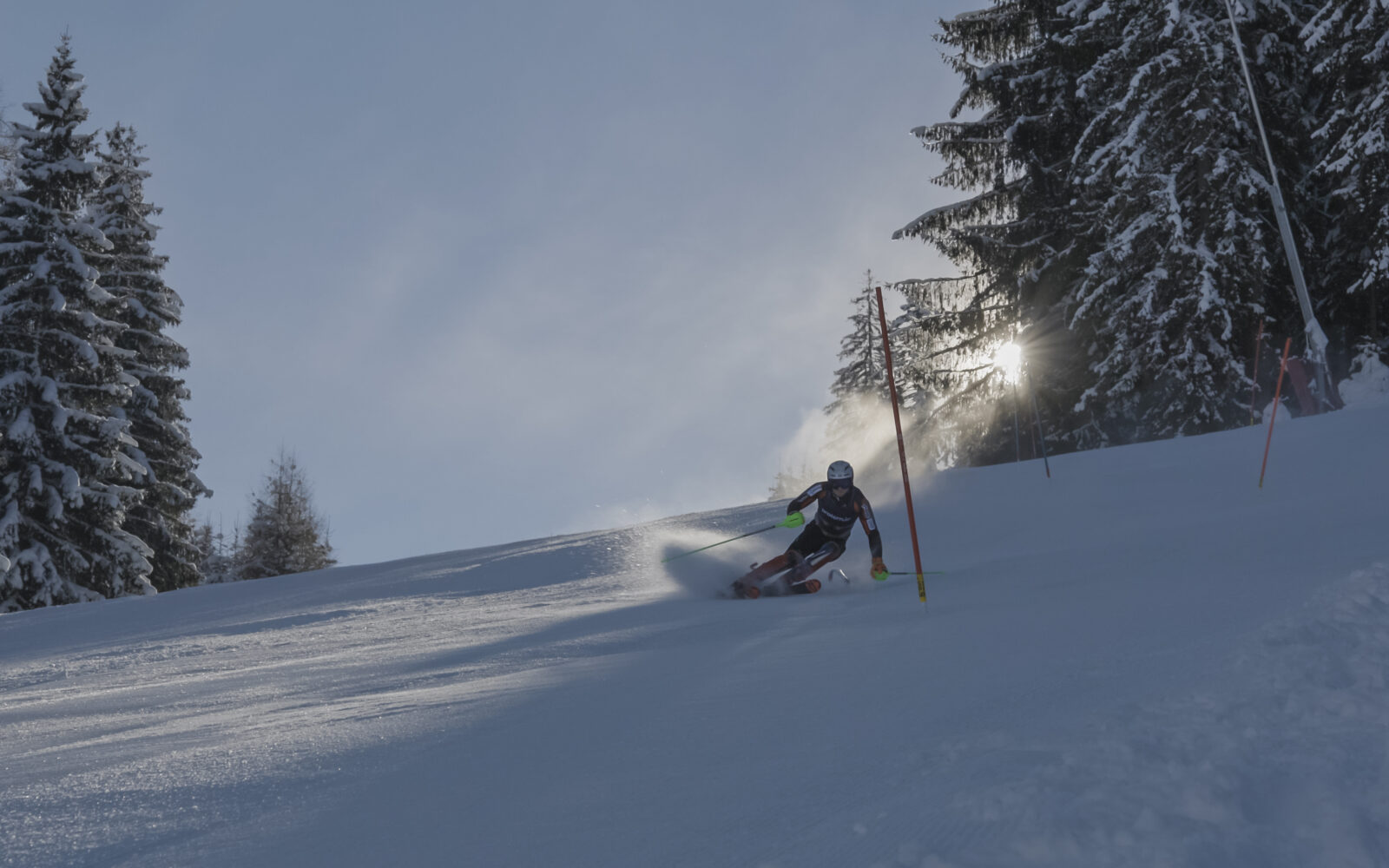 Photo: Fred A. Wergeland/Novemberfilm
After Flachau we did one more day of Giant Slalom training just in time for another double race-weekend in Kranjska Gora. Once again, I proved how far we have come. Kranjska Gora is a real tough hill, a proper World Cup hill. To be able to show four strong runs while suffering from some minor illness and fatigue was a great feat. Another double victory after some tough battles with Lucas Braathen, Stefan Brennsteiner and Marco Odermatt!
That's four out of five possible wins after the Olympics, and some undoubtedly strong skiing.
Heading into the finals weekend I really started to feel even more fatigue on my body, but I knew I had to push through the last two final races. We had more rest days after Kranjska Gora than we usually do, so I only skied a couple of runs of Giant Slalom and Slalom prior to the final races, but I knew that my speed was good. Unfortunately, I crashed out of the Giant Slalom on Saturday after some very fast splits. Crashing out is never fun, but sometimes you make mistakes. I didn't have a chance to catch Marco in the overall standings for the Giant Slalom globe, so the consequences were no more than one lost opportunity for a win.
Now, the focus was on the Slalom final on Sunday, where the Slalom overall globe were to be decided! I skied two solid runs, but I made one tiny mistake in the final section of the second run. I placed second, just 37 hundredths of a second behind Atle Lie McGrath. Atle skied so strong that I can't say with certainty that I would've grabbed the win without that mistake, but it doesn't matter. The best man on the day won. Placing second made sure I was able to secure the overall globe for the FIS World Cup Slalom Cup 2022! So stoked to be able to grab my third slalom globe!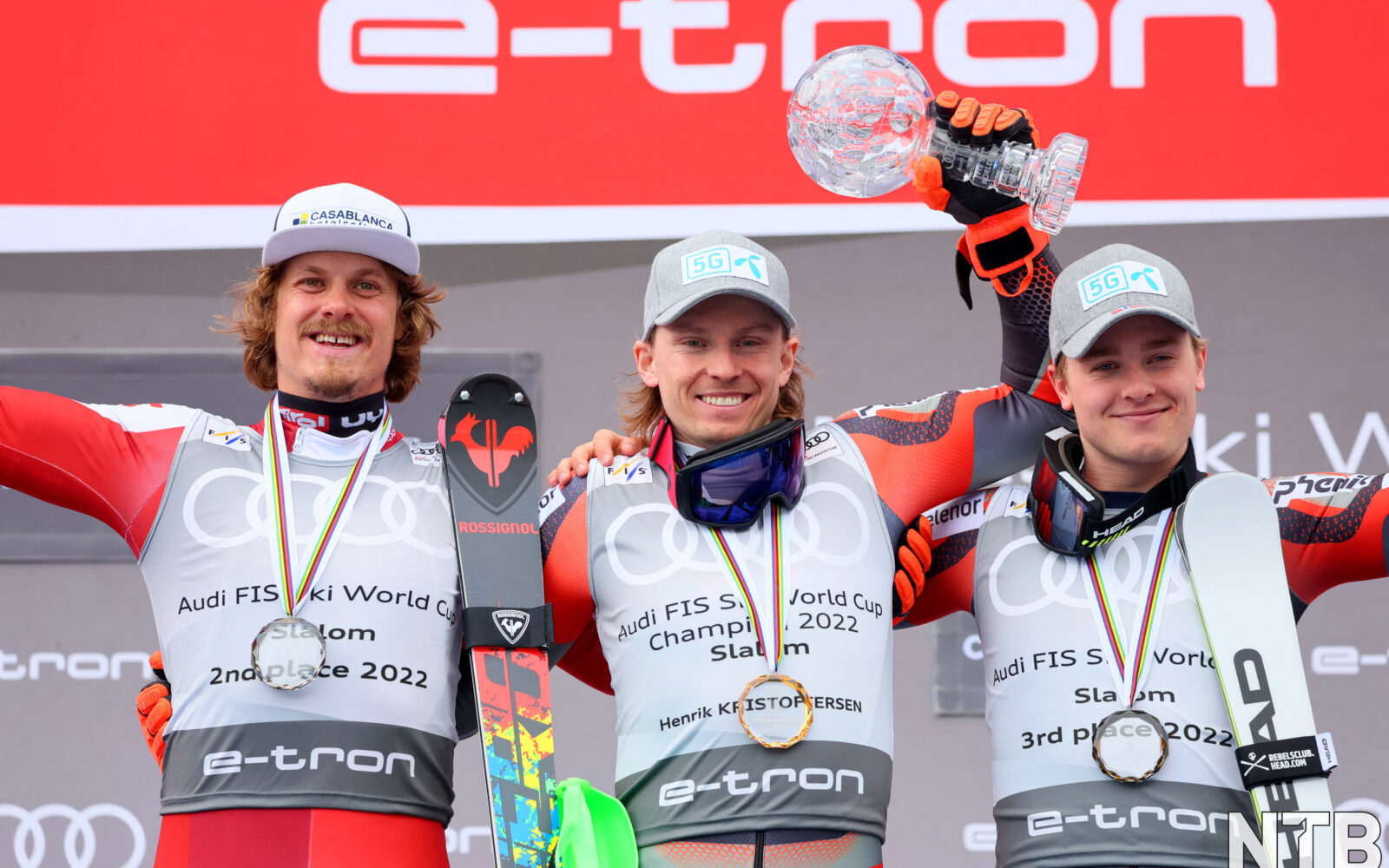 Photo: Reuters/Denis Balibouse/NTB
The final races for me this season took place this week in the northern part of Norway. Beautiful Narvik hosted the national championship this year, and it's always fun to see the next generation of talented skiers in Norway. Many of the young guns showed great talent and fighting spirit, and the future seems bright. Double junior world champion Alexander Steen Olsen swept the field, taking home the gold in both the Slalom and Giant Slalom. Sliver in the Giant Slalom and bronze in the Slalom for me. No shame in losing out to such a talented skier who has had a lot of success in the recent months. Watch out everyone!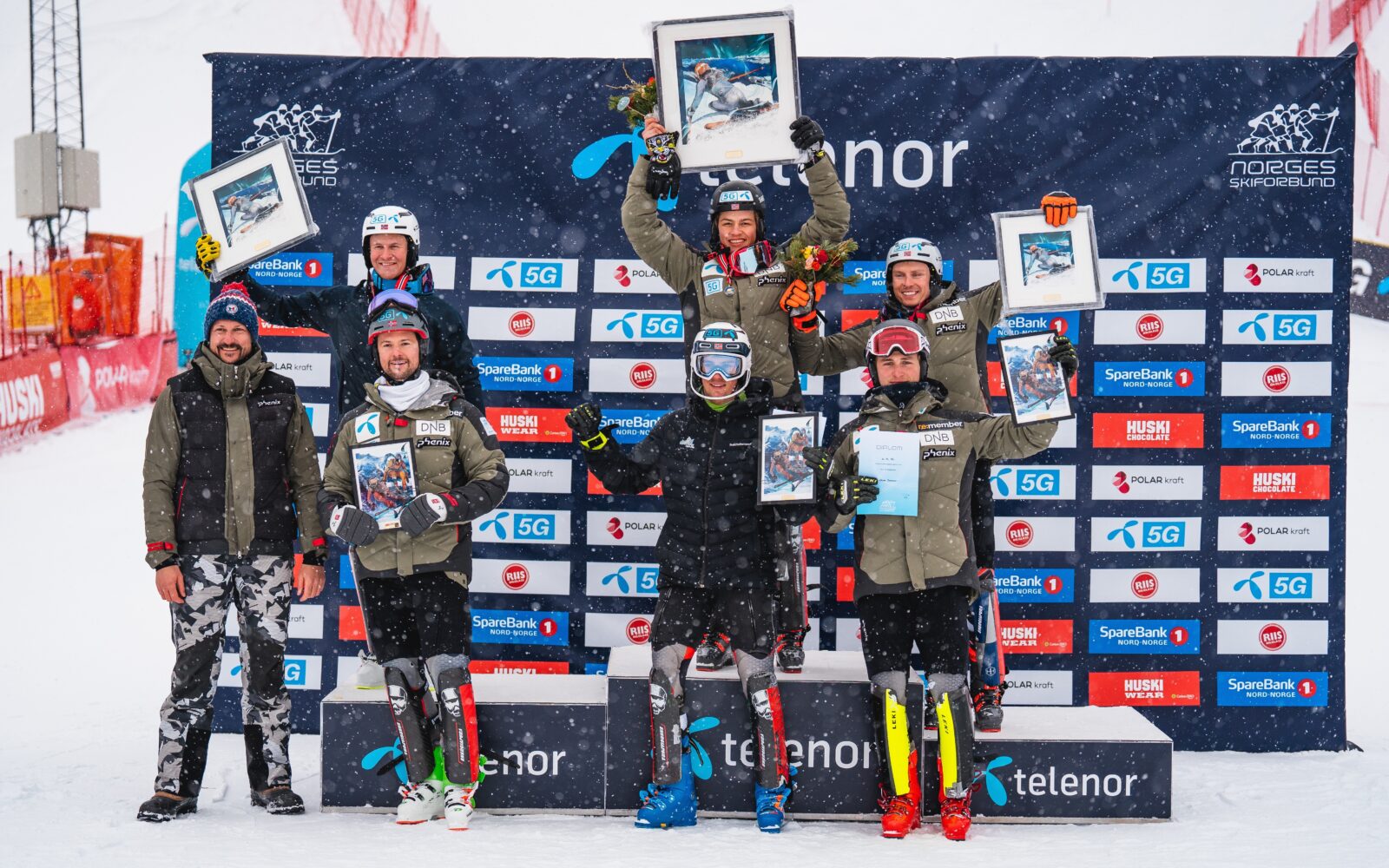 Photo: @torjekosmo/@narvik2022/@narvik2027awsc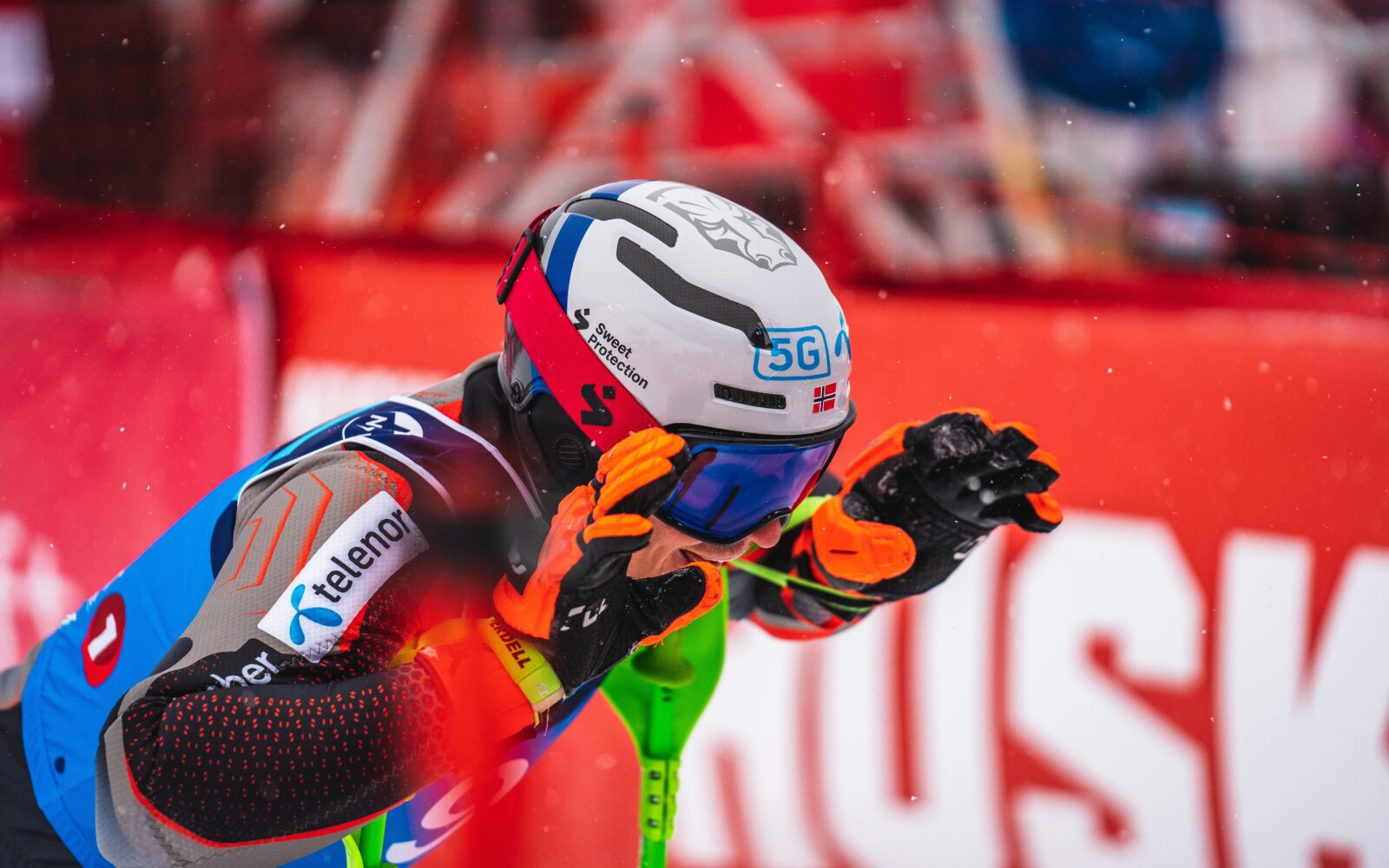 Photo: @torjekosmo/@narvik2022/@narvik2027awsc
The past two seasons have been a battle, in which the whole team has fought hard. This season resulted in five victories, seven podiums, 1st place in the Slalom cup, 2nd place in the Giant Slalom cup and 3rd place in the overall standing for men. No Olympic medals this time around, but the season has been great anyhow. I'm so grateful for my entire team working tirelessly to be able to give me the best opportunity to succeed. To my ski coach, Yoyo, which is the newest addition to the team. Yoyo came in ahead of this season, and I'm so thankful to be working with such a great coach and person. To my service man, Marco Zambelli, who were finally able to shine and show his true skills. Thank you to my coach and wingman Andreas, who not only gives 100% in the hills, but also for being such a good friend when we aren't training. Thank you to my physiotherapists Angelika and Dag for keeping me healthy and able to perform. Thank you to all my sponsors and your continuous work in developing the best equipment. Thank you to everyone who follows every race and your many messages for support. I do see everyone, and I appreciate it a lot! Thank you to my coach, manager and foremost dad, Lars, for trying to keep me level-headed and focused on the right things. Thank you to my mom, Hilde, for all the support from home and helpful words when I need them and thank you for letting your husband travel the world with me for 6+ months each year. And thank you to Tonje, my girlfriend, for your tremendous amount of patience and support. I couldn't have done any of this without those mentioned, and I am really looking forward to the next season - but first I need a good vacation with friends and family!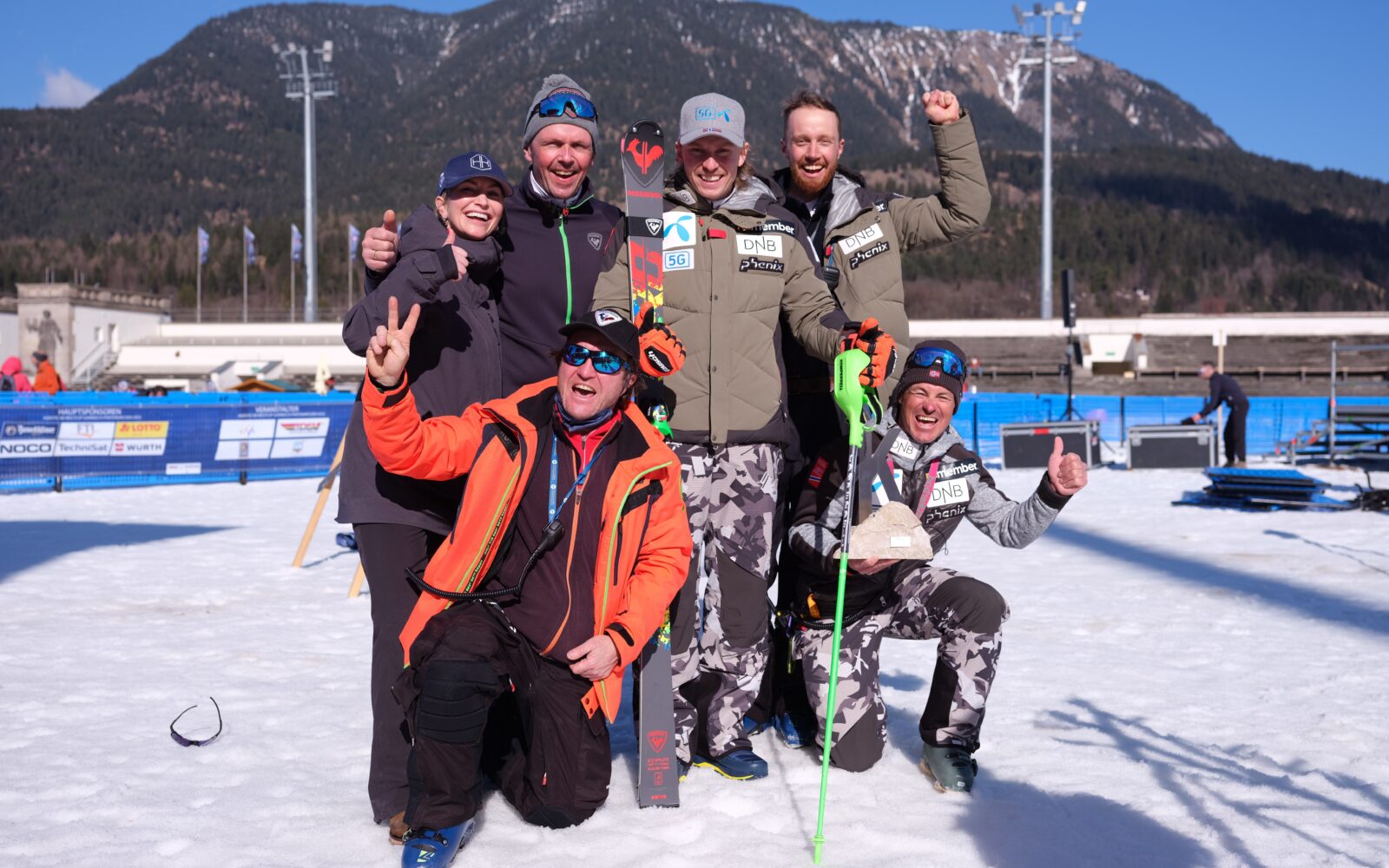 Photo: Fred A. Wergeland/Novemberfilm